Welcome
******** Check out Puppies Page for available puppies ********
Am CAN CH Dreamwork's Cabana Boy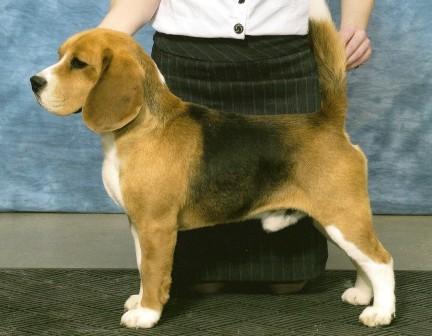 Registered Kennel Since 1978.
Carl Willis Field Trial Judge
Bonnie and Carl Willis, both good standing members of the CKC.
We strive to produce the true beagle type both in appearance and temperament. Our beagles are known for thier hunting ability and adaptability as pet and field companions. Their willingness to please is admired by those who own them.
Our first hunting beagle had these qualities and more. FTCH : Hard Time Sue was the beginning of our
love for this tough little breed and our foundation for our kennel. She had all the characteristics of a great hound. Desire, Brains, Nose, Hunt and especially stamina and heart. Over the years we have made her my measuring stick for our Kennel.
Although not new to the Show world, we are now venturing to the Show Ring as well for some more fun with these little guys. A Huge Thankyou to Peggy Weissfuss for entrusting us with a very special little girl named Sally Am Ch Lecreme Sally We-fuss. She has enabled us to make a dynamite start in just one litter.
Our goal is to produce a Show-Field Beagle Dual champion............Stay Tuned!!

Contact info:
Call or email Bonnie or Carl Willis
phone: 705-374-4306